The hockey season is down to its last 15 games or so. Teams are positioning for playoff runs or simply waiting for the season to mercifully end. Let's take a look at whether teams are playing their best or have fallen into a ditch. These are the NHL's biggest rising/falling teams.
Rising Teams
Don't look now, but the Flyers have won their last eight games, including back-to-backs with the Capitals and Hurricanes. They are now tied at the top of the Metropolitan Division with Washing with 87 points. They have been on a roll since losing three straight in early January. Forward Kevin Hayes has led the way of late, scoring four goals and adding two assists in his last five games. The goalie duo of Carter Hart and Brian Elliot has been dominant. The defense has been lights out, having not allowed more than three goals since February 6th. The Flyers are definitely a threat to the Bruins, Lightning, and Capitals for the Eastern Conference crown.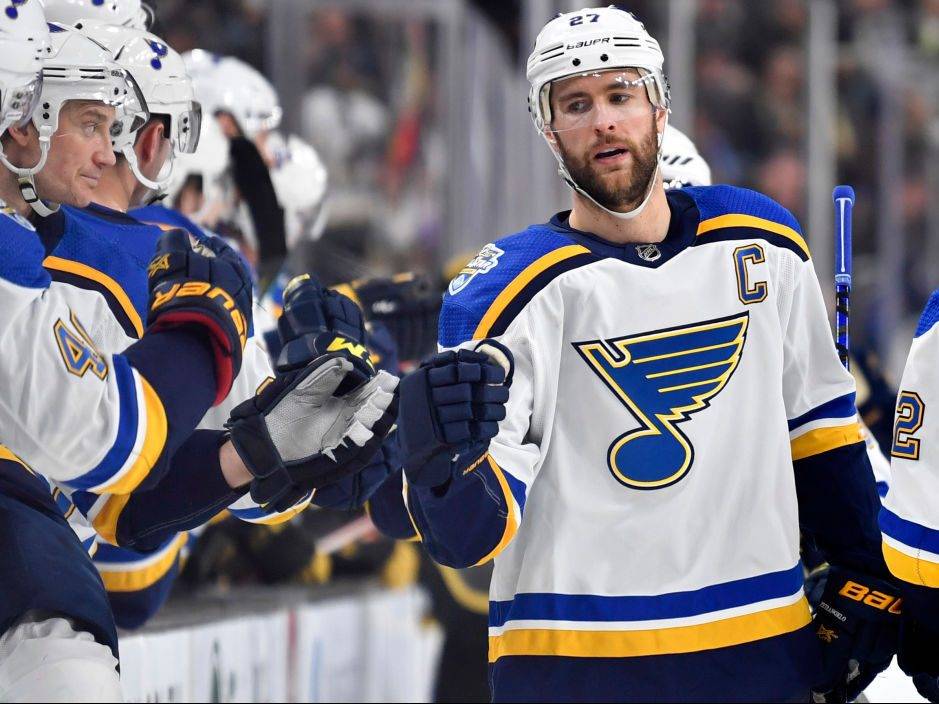 Often, when a team wins a championship, the next season doesn't go nearly as well. The reasons are many: distractions, loss of key players or injuries chief among them. Since coming off a stretch in which they lost five straight to fall out of the conference lead, there are no such worries for the defending Stanley Cup Champion St. Louis Blues. Before a loss Friday, the Blues had won eight straight to retake the top spot. Veterans Vladimir Tarasenko (three goals/three assists) and Ryan O'Reilly (one goal/four assists) have been especially hot in the past five games. The defense and goalies have been solid. It looks like the Western Conference championship will again run through St. Louis.
Despite a loss Friday night, the Avalanche are definitely one of the NHL's biggest rising/falling teams. Colorado has gone 7-1-2 in their last ten games to pull into second in the West with 88 points. If they were in the Pacific Division, they would be leading it by 12 points. They have the potential to rise ever higher as six of their next seven games are against Western Conference opponents. Of course, Nathan MacKinnon has led the way with a monster season. It looks like a lot of teams will have to figure out how to deal with the thin air in Denver to beat them.
Vegas comes in almost as hot as anyone, having won 8 of the last 10. They have taken over first place in the blotted Pacific Division. Goalie Marc-Andre Fleury can take a team far, as he demonstrated in Vegas' first season run to the Cup. Mark Stone had four assists against the Ducks on February 23, but has been injured since. If he gets back on the ice at full capacity, Vegas is primed for a deep post season run.
Falling Teams
It wasn't that long ago when it seemed that the Stars season was on a parallel path to that of the Blues from last year. They came in with high expectations but started 1-7-1 for dead last. They began to play better when on December 10, head coach Jim Montgomery was fired for unprofessional conduct. To this day, no one knows what that means. In any event, the Stars at one time were in last and got rid of their coach. That is exactly what the Blues did last year. And it worked, for a while. The Stars found themselves in first place in the conference, winning seven of nine games in February. Since then, Dallas has gone 1-6, including losing four straight going into Saturday action. If they don't get it together soon, their storybook ending will never get written.
The Penguins should be playing better hockey than this. This is a playoff-tested team with one of the greatest ever to play in Sidney Crosby. The Jarry/Murray goalie system was extremely effective. Despite that, after an embarrassing 5-2 loss at home to the Washington Capitals Saturday, they have now lost 9 of their last 11 games. They have fallen to third in their own division. If they don't turn things around, and soon, it could be a very short playoff run for the Penguins this season.
The Islanders are currently tied for the top wild-card spot in the Eastern Conference with Columbus. You sure wouldn't know that by how they are playing the past two weeks. They are just 2-5-3 in their last 10. That kind of play will not take anyone far when the postseason heats up if they even get there. Name the player and they have gone ice cold. Bailey, Lee, Nelson, among others, all seem to be in the freezer. This team needs a thaw out and quick.
The Islanders would have already fallen out of the top wild-card spot, except Columbus won't grab it for themselves. They, too, have been in the ditch their last 10 games, going 2-4-4 in their last 10. It isn't just that they have lost, the Blue Jackets have surrendered 42 goals in those 10 games. That kind of defense and goaltending will get a team throttled in the postseason. They have three goalies on the roster, which means they don't have any good ones. If they make the playoffs, it will be a short run.
Two weeks or so until the run to the Stanley Cup begins. What an exciting time this is! Especially for the teams on the way up. Not so much for the teams staring down a cliff. Those above are definitely the NHL's biggest rising/falling teams. Enjoy the ride!
Follow me on twitter @kevin62wilsea and for more Belly Up Fantasy Sports articles
Share this: